During your visit to the temples of Angkor, what about visiting our unique Art Deco Gallery in Siem Reap, Cambodia?
The funder, Tara, will be pleased to welcome you and guide you in its splendid universe. Then you will discover our entire collection of artworks. Finally, you can purchase items directly or order your custom artwork.
Our Art Deco Gallery is in Siem Reap, Cambodia, just next to the temple of Angkor Wat:
Charles De Gaulle,
Treang Village, Sla Kram,
17251 Krong Siem Reap,
Cambodia
Email:
Tel/Telegram/Whats App: +855 (0)10 274 470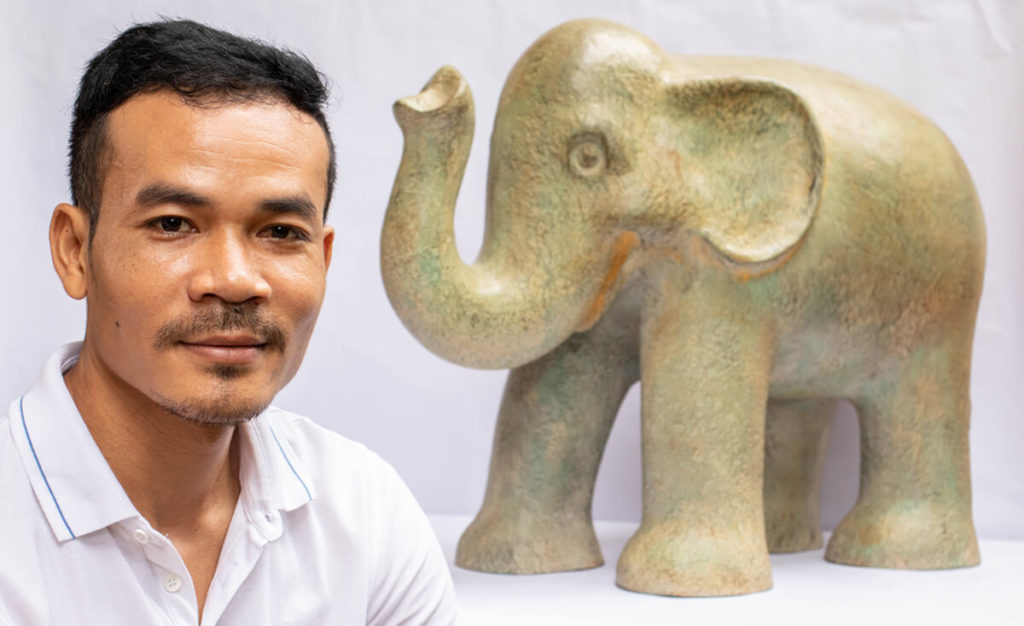 Jayav Art is a social enterprise that makes environmentally friendly papier-mâché art while creating decent jobs for vulnerable people.
Have a question to ask us?
THE ANSWER MAY ALREADY BE IN OUR FAQ
Do you ship to my country?
Yes, we proudly ship worldwide! Better yet, our tracked shipping is always 100% free of charge, with no minimum purchase! We've shipped art deco free to over 50+ countries and we love adding more to this list! See the next question for detailed shipping time.
How can I track my order?

As soon as the package is shipped, you will receive an email with a URL to the tracking page. You just have to click on the link, enter the tracking number provided and you will get the estimation of delivery.
What methods of payment do you take?
We accept online secure payment with Credit Card (Visa, Mastercard and American Express).
Should you visit our Art Deco Gallery in Siem Reap, you can purchase our items using your credit card (visa or master card) or by cash (USD and Riels).
Is Jayav Art sculptures really light and solid?
Yes. Jayav Art is proud to have developed a unique process using papier-mâché, lacquer and patinas which enables us to create very light and very solid artwork. While they look like heavy stone or wood, they are indeed conveniently light but very durable.
How long does my order take?
We are aiming to have your order dispatched from our atelier within 1-7 days. However, please bear in mind in case we are spending extra time in checking/perfecting your items, particularly during the peak season, at the end of the year.
For the majority of the countries of the world, our express shipping will deliver the package to you within 3-6 days. There are occasions that the delivery may take a bit longer.
Can I change or cancel my order?

Once an order i submitted, we are unable to change the ordered products or the quantity. In this situation, we suggest you contact us using the form above and cancel the incorrect order.
Do you offer promotional or affiliate opportunities?
Yes, we do offer a promotion on your first order. Don't loose this opportunity and Subscribe to our newsletter to GET 10% OFF your first order.
If you are interested in our affiliate program, feel free to contact us directly using the form above.